Hi everyone! The weather outside is cold and snowy and so I thought we should have a storytime about sweet things like cupcakes and candy.
Welcome song –So Happy You're Here Today – Hap Palmer
Book – Bunny Cakes – by Rosemary Wells – Max makes an earthworm cake for Grandma's birthday and helps Ruby with her angel surprise cake.  At the store, the grocer can't read all of the shopping list, until Max solves the problem by drawing pictures.
Flannelboard – A Cake for Barney – by Joyce Dunbar – When bullies try to take his property, a young bear learns how to stand up to them in a nonviolent way.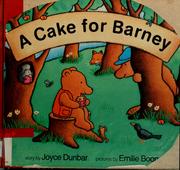 Book – If You Give a Cat a Cupcake by Laura Numeroff – A series of increasingly far-fetched events might occur if someone were to give a cupcake to a cat.
Rhyme – "Five Little Candies"
Five little candies on the shelf at the store.
CRUNCH [I act like I'm eating one and then put it behind the felt board]… and then there were four. 

Four little candies, sweet as could be.
CRUNCH… and then there were three. 
Three little candies, red, pink, and blue.
CRUNCH… and then there were two. 

Two little candies, melting in the sun.
CRUNCH… and then there was one. 

One little candy, looking so yummy. 
CRUNCH… they're all in my tummy! 
http://www.abbythelibrarian.com/2011/02/sweet-storytime.html
Song – "If All the Raindrops"
Book – Whopper Cake – Karma Wilson – Grandad bakes Grandma a whopper of a birthday cake.  Includes a recipe and directions for chocolate cake.
Closing song – Shout and Whisper – Hap Palmer
-Miss Ellen